Companies in the house
Floor 4
Raumstar
RaumstarArchitekten

Michael Kloos, Dipl. Ing. Architekt gründete 2006 in Berlin das Büro RaumstarArchitekten, unter dessen Label im wesentlichen interdisziplinär besetzte Projekte realisiert wurden. Die Umsetzung ökonomisch und sozial abgestimmter Projekte ist dabei ein wesentliches Motiv. Von der Konzeptabstimmung bis hin zur fertigen Umsetzung werden sämtliche Planungsphasen vom Büro geleistet.
European Prison Litigation Network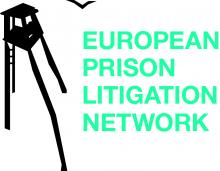 Judicial protection of detainees' rights
European Prison Litigation Network (EPLN), an international NGO with participative status at the Council of Europe, was founded in 2013 with the aim of strengthening the judicial protection of detained persons in Europe. It has set enhanced partnership with 18 NGO from 13 countries of the Council of Europe. EPLN intervenes in three complementary fields: 1) strategic litigation at European level (in domestic courts and before the European Court of Human Rights), on cases with higher potential for the prison reform 2) capacity building actions for NGOs and practitioners ; 2) initiation of research work to support litigation and / or measure the real impact of reforms.
Floor 3
media event services
MES

Wir bringen Live-Events ins Web.
Unsere Leistungen: Live Webcasting, Hosting/ Content Distribution, Anwendungsentwicklung, Systemintegration, Engineering, Consulting.

oform architecture & interior design
Innenarchitektur/Architektur
Floor 2
whw architekten
Onemarket Network
NIRAS - IP Consult GmbH
Falk Becker
IT Beratung, SAP, Blog, Podcast
Ene Estudio
Elation Professional

Andreas Dalström
altares GmbH & Co. KG
Floor 1
Marko Augustat & Partner
Marko Augustat & Partner

Ingenieure für Architektur und Technische Gebäudeausrüstung
Floor 0
Özkan Yalcinkaya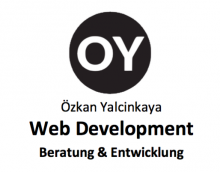 freiberuflicher Softwareentwickler
#Java: Spring (+Boot), J2EE
#JavaScript: Angular 1 - 6, TypeScript
nils löber knowledgework

IT-Sicherheit und Datenschutz
Nils Gildemeister
Marcel Heidemann
Hopp IT

Entwicklung von Web-Applikationen
Favourites Film Festival
clever match consulting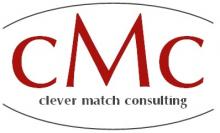 Personalberatung im Bereich Hotellerie und Event
Alexandra Kovalenko